Contact
Education
2009–2014
HTL Leoben with focus on Metallurgy
2015–2019
Bachelor's degree program in Metallurgy, University of Leoben, Austria (BSc)
2019–2021
Master's degree program in Metallurgy, University of Leoben, Austria, with focus on Nonferrous Metallurgy and Iron and Steel Metallurgy
2021
Graduation (Dipl.-Ing.)
Topic: Sustainable recycling-related aluminium alloys
2021–present
PhD student and research associate at Institute of Nonferrous Metallurgy, University of Leoben, Austria
PhD Thesis
Title: Sustainable aluminium alloys from mixed automotive scraps
The primary production of aluminium alloys requires a huge amount of energy and causes a lot of residues. Recycling is a way to reduce the energy demand and lowers the amount of residues. Recycling faces problems concerning an imbalance of scrap availability compared to scrap demand, the ignoble character of aluminium as well as complex and inefficient separating of the different alloys. A high demand of cast alloys in the automotive sector mostly for internal combustion engines makes the process of downcycling economically interesting for recycling of mixed scraps.
The predicted changes towards electric power units will shorten the market for cast alloys in automotive applications. This work calculates new alloys which are the result of mixing different automotive aluminium alloy scraps. The calculated alloys partially contain a huge amount of foreign elements (Si, Fe, Cu, Mg) and get melted, heat treated and finally investigated in their mechanical and microscopic properties.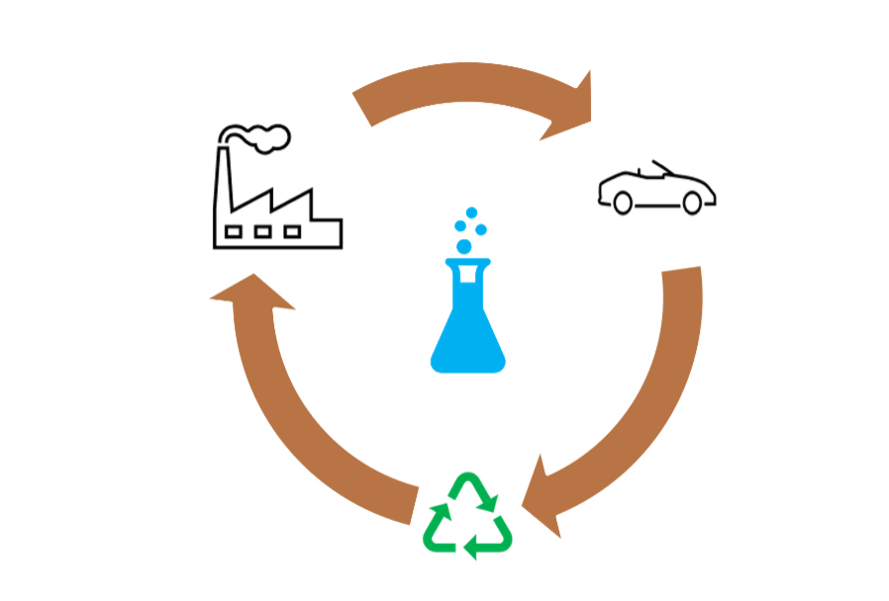 Publications
Krall P. and S. Pogatscher: Influence of cooling rates on new alloys from mixed automotive scraps. EMC proceedings (2023).
Presentations
Krall P: Influence of cooling rates on new alloys from mixed automotive scraps. EMC 2023, Düsseldorf, Deutschland, 2023
Krall P.: New alloys from recycling of mixed automotive scraps. Materials Science and Engineering, Darmstadt, Deutschland, 2022
Krall P.: New alloys from recycling of automotive scraps. 18th International conference on aluminium alloys, Toyama, Japan, 2022